The Force for your Dark Side should be with you on this one Clone-a-Vader is a pretty awesome toy.If your into star wars ladies then this Darth Dicker should fit your every need.We have probably watched all the Star Wars movies a dozen times and Darth Vader is just awesome.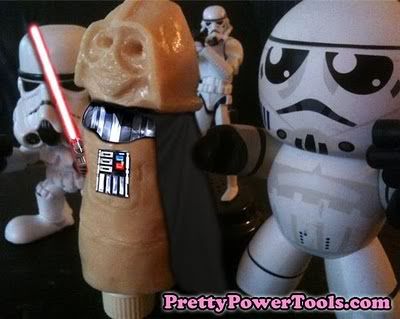 Pretty Power Tools
is a great place for women to find awesome toys and a great place for guys to find classy things for their ladies.Like the Darth Vader toy they have a awesome selection of products to choose from like
WetForHer
this is a amazing device made by women, for women to use on women,Pretty awesome if you ask me.
So what are you waiting for slide on over to
Pretty Power Tools
and take a peek at all the cool toys they offer.