A replica of Argo, the mythical ship that bore Jason and the Argonauts on their quest for the Golden Fleece, sails through the Corinth Canal, Greece. The ship carries a crew from all 27 EU states.


A worker checks one of the cooling towers at Block B of the nuclear power plant in Gundremmingen, Germany. The plant is undergoing routine maintenance.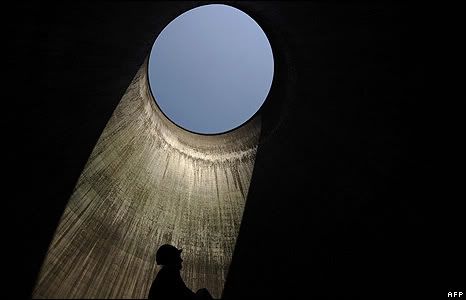 A woman at the Isesa hat factory near Seville, Spain, helps produce traditional hats worn by Orthodox Jewish men. Isesa is the world's second largest maker of the hats, exporting about 15,000 every year.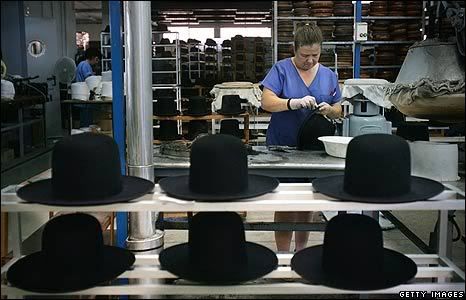 A police officer admires frescoes of the Mykhaylo Gold Dome cathedral in the Ukrainian capital, Kiev.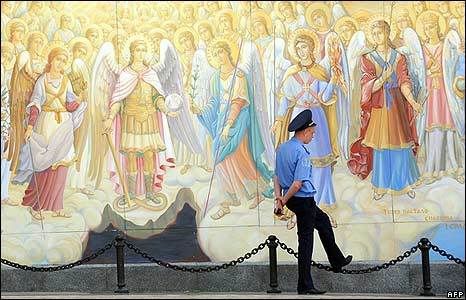 Officials and stewards wait for the end of the rain and the beginning of tennis on the Centre Court of the 2008 Wimbledon championships in London.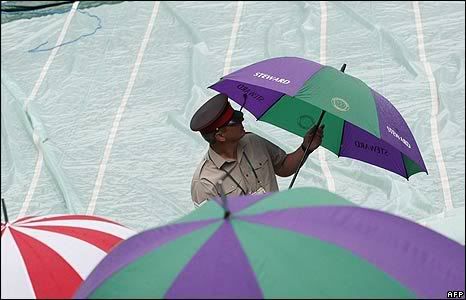 Pakistani customs officials examine 1,860kg (4,100lb) of hashish confiscated from a fishing boat near the port of Karachi.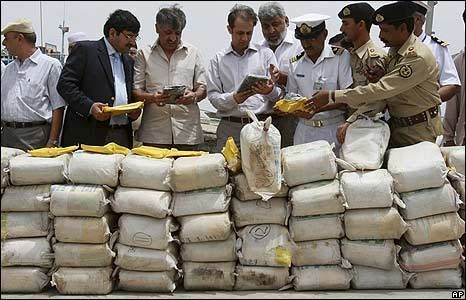 A man cycles through a flooded street in Kunming, Yunnan province, south-west China. The region is experiencing some of its worst flooding in decades.