It's true that male seahorses never play catch with their children or help them with their homework.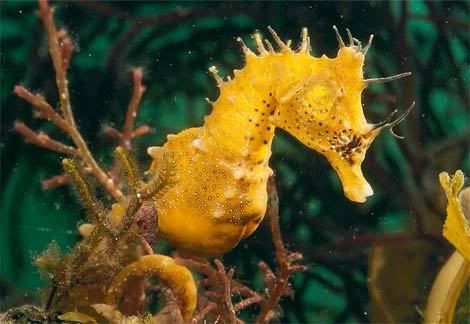 But they do outdo human dads on one count—by giving birth. Seahorses are among the only animal species on Earth in which the male bears the unborn young, a unique trait in these fish that inhabit tropical and temperate coastal waters worldwide.

Male seahorses are equipped with a brood pouch on their ventral, or front-facing, side. When mating, the female deposits her eggs into his pouch, and the male fertilizes them internally. He carries the eggs in his pouch until they hatch, then releases fully formed, miniature seahorses into the water.