"Fillico Beverly Hills", a premium line of spring water from a company name Vieluce in Osaka, Japan, comes from a natural spring at the foot of Mount Rokko in Kobe, Japan. The spring is very famous for producing excellent water for Sake production.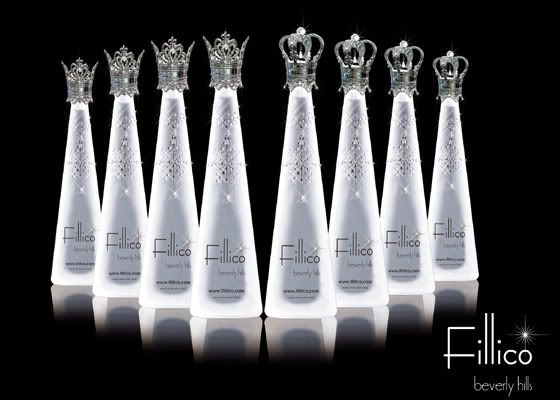 Due to the limited supply of spring water, only 5,000 bottles are sold each month and they can be purchased for around $100 per 750ml bottle.

Of course if paying $100 for a bottle of water is not enough, "King and Queen" pairs of the spring water with caps resembling the crown of Fredrick II of the Roman Empire and decorated with Swarovski rhinestones are also being sold for around $230.