These days, travel to any town and you're sure to see an Applebee's, a Ruby Tuesday's or an Olive Garden. But what do you do when you want to dine somewhere a little less routine?Well here is a list of the most unusual places to eat.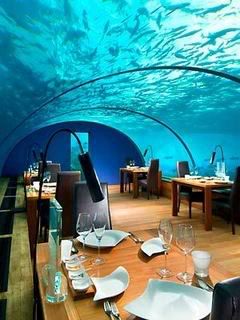 1.Ithaa -- which means "pearl" -- sits five meters below sea level in the Indian Ocean. The aquarium -style restaurant allows you to take in 360 degree views of reef and marine life. The restaurant is small (only seats 12) and children are only allowed at lunch, if at all.


2.In Taiwan's most recent hit theme restaurant, (named after the Chinese word Matong, meaning toilet), customers sit on actual commodes. It has been so popular, that the owner Eric Wang, 26 has opened a second branch just seven months after the first.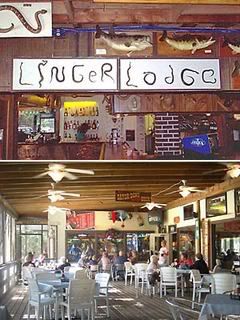 3.With menu items like "Bag-N-Gag," "Chunk O' Skunk" and "Swirl of Squirrel," it's no wonder that Al Roker named it one of the top five weirdest restaurants in the country. If you're a fan of taxidermy, you'll love the decor. Stuffed dead animals reign supreme.


4.Dine in the Dark According to the Website, it offers "a unique human and sensory experience of a dinner in the pitch dark." The dark room (in London) seats sixty people. Dans le Noir? also has a lit bar and a lounge allowing a cocktail before and after dinner.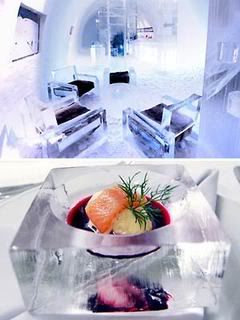 5.While the entire hotel is actually made from ice, fortunately for diners, the restaurant is not. However, for an artic feel, the ice theme is carried through by serving many dishes on ice plates.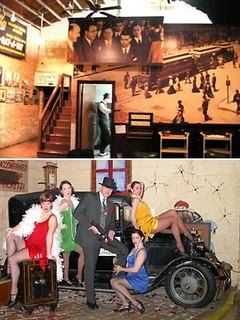 6.Dine With Gangsters Step into this "speakeasy" and you'll be transported back to the Roaring Twenties complete with gangsters, flappers, silent movies and hooch. If you go, expect a police raid -- the audience becomes part of the dinner theater action.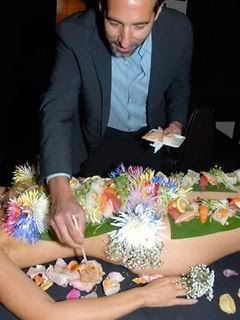 7.Two words: body sushi or "nyotaimori" -- the practice of eating sashimi or sushi from the body of a woman. However, at Hadaka Sushi, guests can choose either a female or male "serving dish." And don't worry the food is served on banana leaves and never touches the model's skin.